STARLINE JUNIOR GETS ANIMATED WITH THREE NEW TV SERIES
February 2015
London-based High Point announced the launch of three cartoon series through their kids label, Junior. All Starline Entertainment presentations, each series boasts a wealth of creative talent from the world of animation.
For pre-school, Behind the Couch revolves around a lovable, floppy dog called Scamp, whose dreams take him to a fantastic world full of play and discovery in the company of a few mischievous elephants. The series is straight from the fertile imagination of prolific animator, Andy Walker, whose extensive credits include Tracy Beaker, Show Me Show Me and Junior Jackanory, The Enormous Crocodile and The Gruffalo, as well as work with Aardman Animations, including Morph. Behind the Couch is produced by Lesley Manning for Fifteen and a Half Productions with the first series of 13 x 4 minute episodes already complete and many more in the pipeline.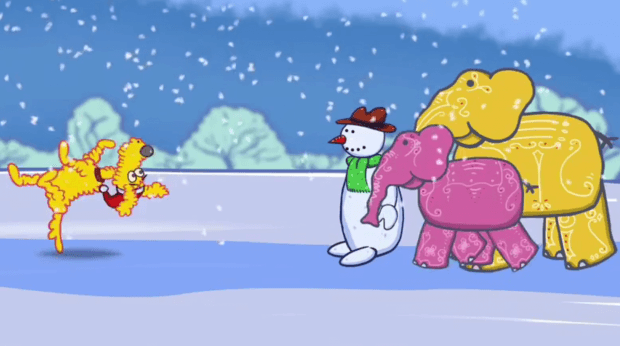 From veteran animation producer Michael Algar (Christmas Carol The Movie, Teenage Mutant Ninja Turtles) and writer/director Noel Kelly (Rocket Boy, Rusty Knight) comes zany Irish comedy, The Mad Cows. Aimed at both boys and girls between 6 and 12, the knock-about, 2D animated series follows a group of cattle on their comic adventures in the human world after a mysterious bolt of lightning gives them special powers. Produced by Dublin-based Keg Kartoonz, broadcast on RTE and available on DVD in Ireland, The Mad Cows currently runs at 15 x 12′ Shudan is a high end, 3D animated fantasy adventure series, introducing young viewers, between 8 and 12, to the 12 Guardians, a special team of super heroes, each with the gift to transform into a different animal from the Chinese zodiac. Produced by UK-based, Bafta-nominated Stephen Salam (Byker Grove) and Robert Hartshorne (Thomas and Friends) for 12 Guardians Ltd, the 26 x 23′ episode series is being made in China through Vasoon Animation, with Kerin Tang producing and Wang Xiao Li exec producing out of Beijing. Broadcast in China is set for September 2015 through CCTV. With UK director, Martyn Pick (Ultramarines: A Warhammer 40,000 Movie), on board,Shudan looks set to be one of the first significant collaborations between the UK and China on an animated children's series. Nine further series are planned, with feature films and a live action TV series in the pipeline for the 12 Guardians franchise. Merchandising is being handled through LMI (Game of Thrones).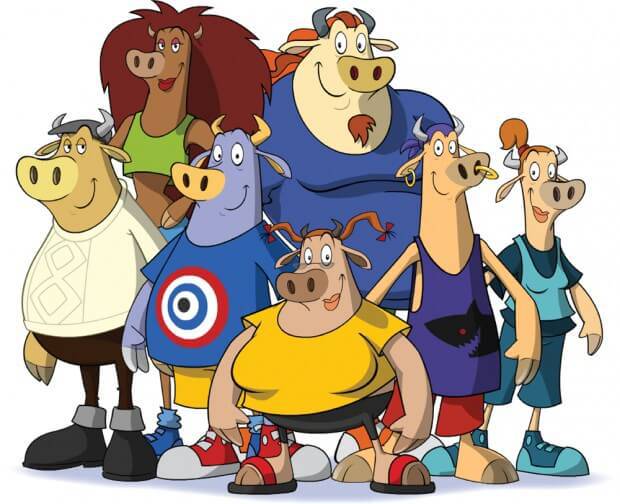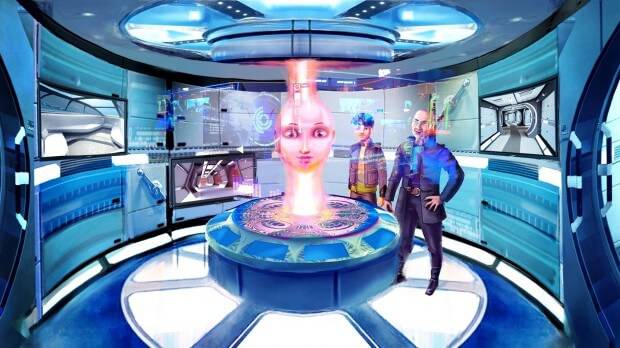 Junior's Julie Delaney commented: "We are thrilled to be working with such an impressive roll call of talent from the world of animation. All three series combine brilliant imagination and originality with a very strong commercial outlook and we can't wait to get started."
Source:
http://www.skwigly.co.uk/high-points-junior-label-gets-animated-three-new-tv-series/